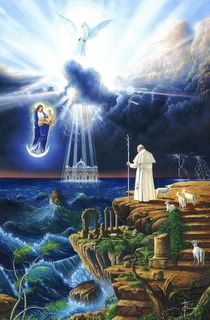 BE NOT AFRAID!

'The words Christ uttered are repeated by the Church. And with the Church, they are repeated by the Pope. I have done so since the first homily I gave in St. Peter's Square: "Be not afraid!" These are not words said into a void. They are profoundly rooted in the Gospel. They are simply the words of Christ Himself.'
- John Paul II, "Crossing The Threshold of Hope"

(h/t The Art of Divine Mercy)

You've been told and NOW YOU KNOW.